Regular price
Sale price
€14,99 EUR
Unit price
per
Sale
Sold out
Share
High-quality workmanship!
The focus was on high-quality design. Nevertheless, the holder always holds your smartphone securely, even on uneven surfaces, and offers additional anti-slip properties thanks to the silicone pad.
Zinc alloy
N52 neodymium magnets
Silicone pad
Metal case
Magnetize your everyday life!
The advantages of magnetic holders are obvious. Compared to conventional clamp mounts, the magnetic fixation impresses with maximum flexibility, minimal wear and universal compatibility. Our Slim is also suitable as a key holder or for tools.
Take advantage of the advantages of modern magnetic-based cell phone holders and see for yourself the advantages in everyday life!
For every device!
Our Slim is suitable for pretty much any device with a flat back!
Whether smartphone, tablet, camera, cell phone or navigation device.
Quick to attach and remove!
Attach your smartphone super quickly with just one hand!
No more clamping or fixing necessary!
Maximum hold!
By using six N52 neodymium magnets of the highest quality, this holds
Smartphone in its place - even on bumpy roads!
Reduced design!
Holders, clamps, brackets? A smartphone holder should not be unpleasant.
Our Slim is extremely narrow, flat and stylish!
The design is based on modern interiors and appears discreet.
360° rotatable!
Thanks to the infinitely variable 360° adjustability, the smartphone can be used horizontally or vertically!
Assembly instructions
1. Clean the area of ​​dirt and grease residue.
2. Peel the white protective strip from the adhesive surface of the holder.
3. Press the holder firmly onto the desired surface for 10 seconds.
4. Remove the protective strip from the metal plate.
5. Option 1: Stick this on the cleaned back of your smartphone or case.
Option2: Put it in your case.
View full details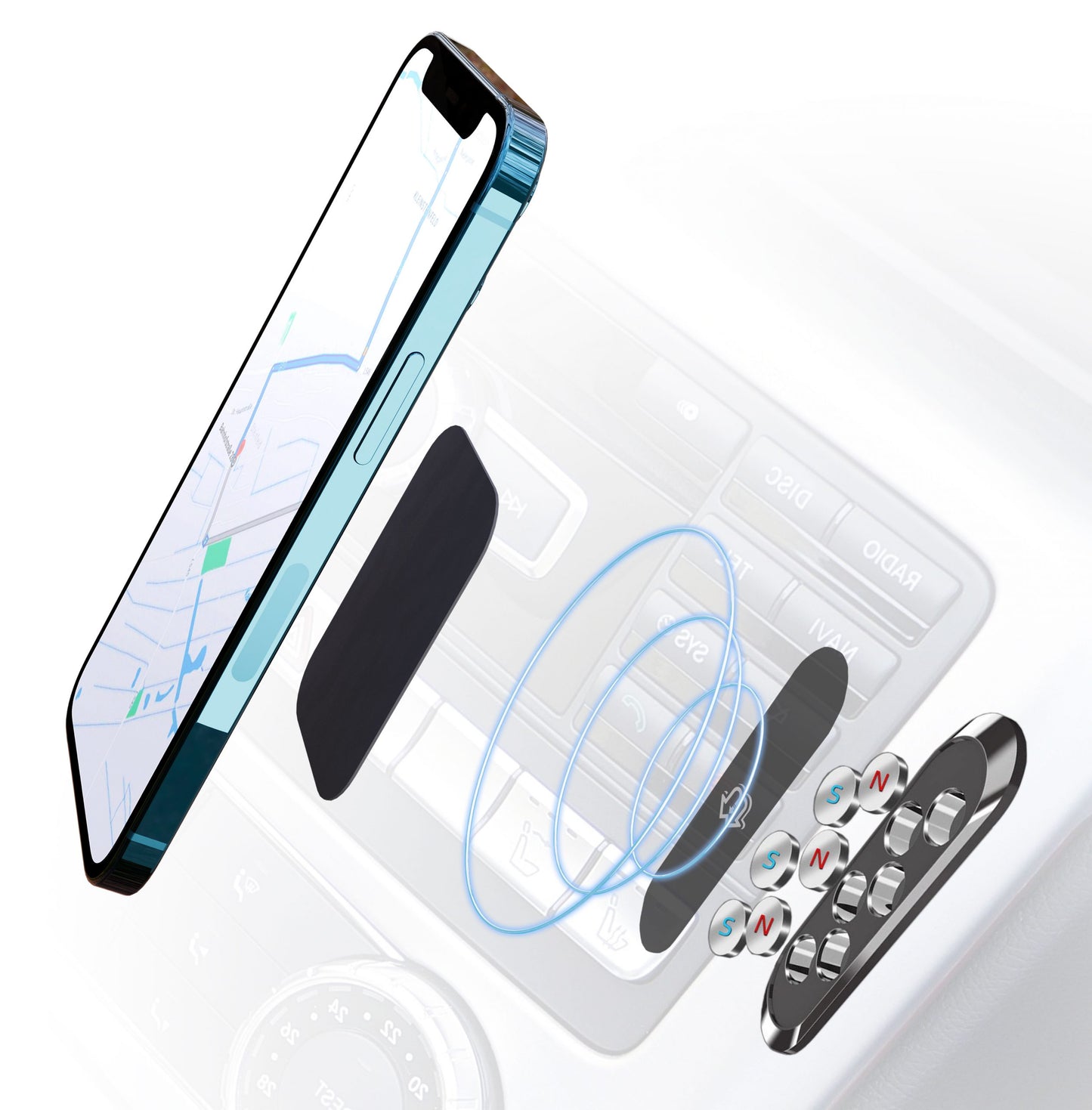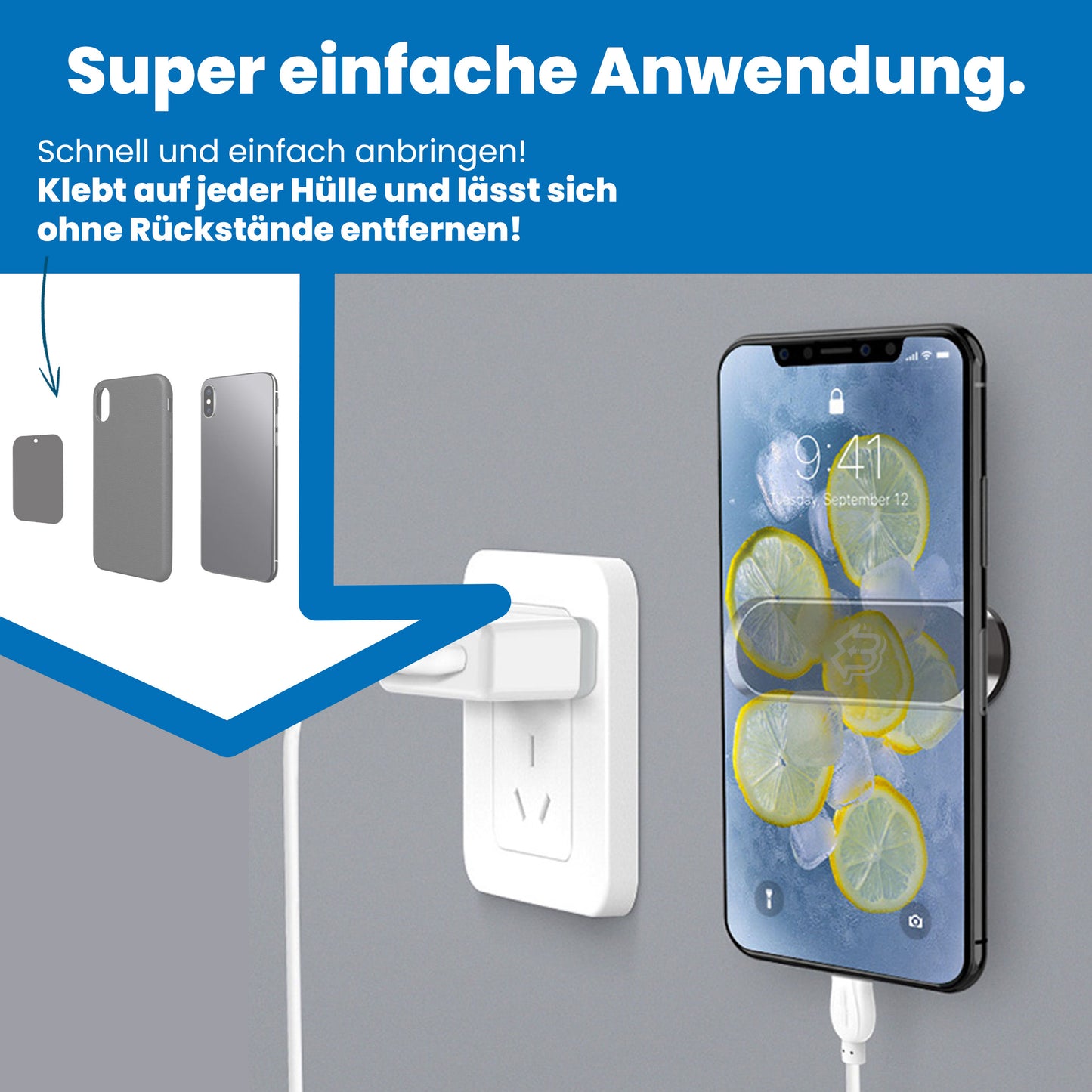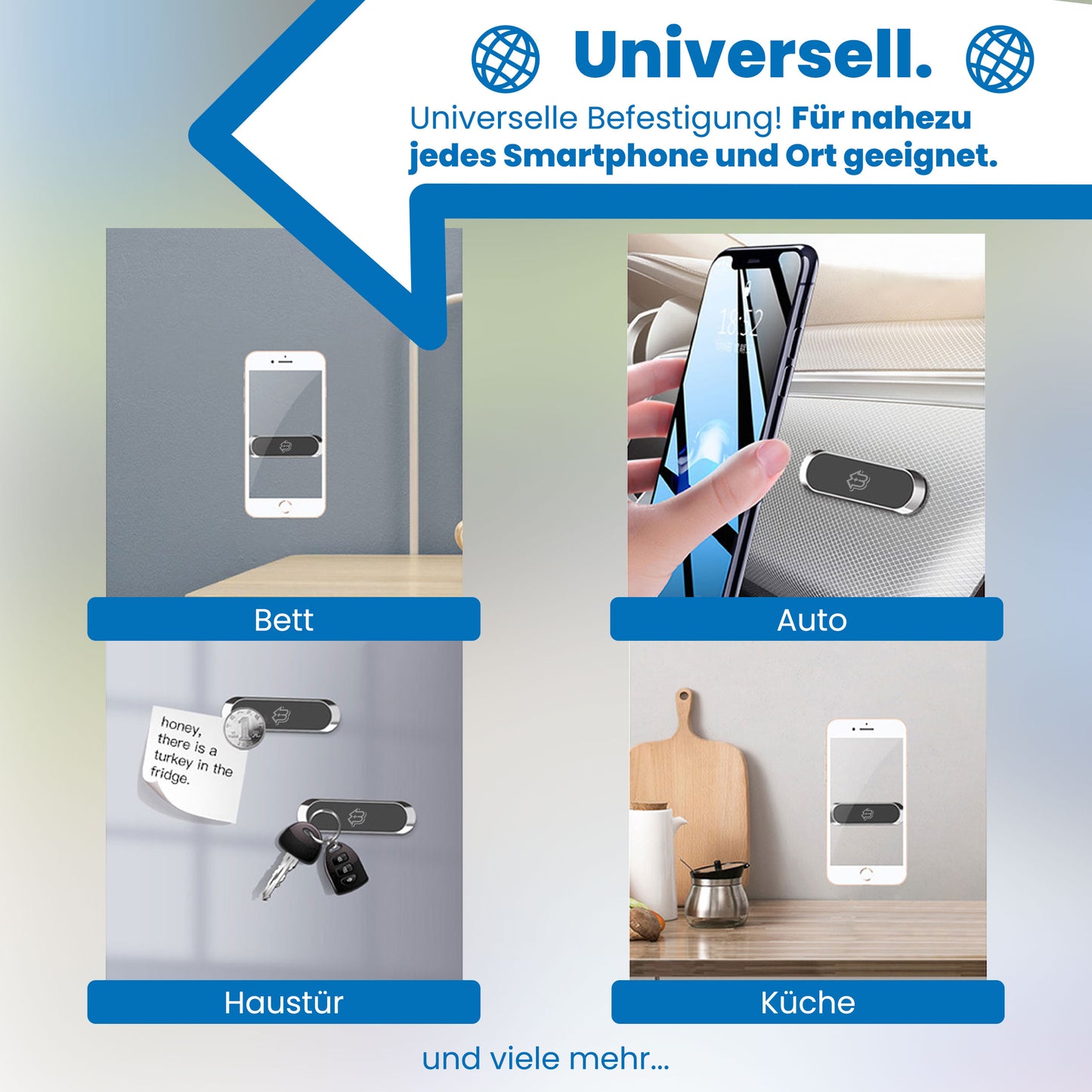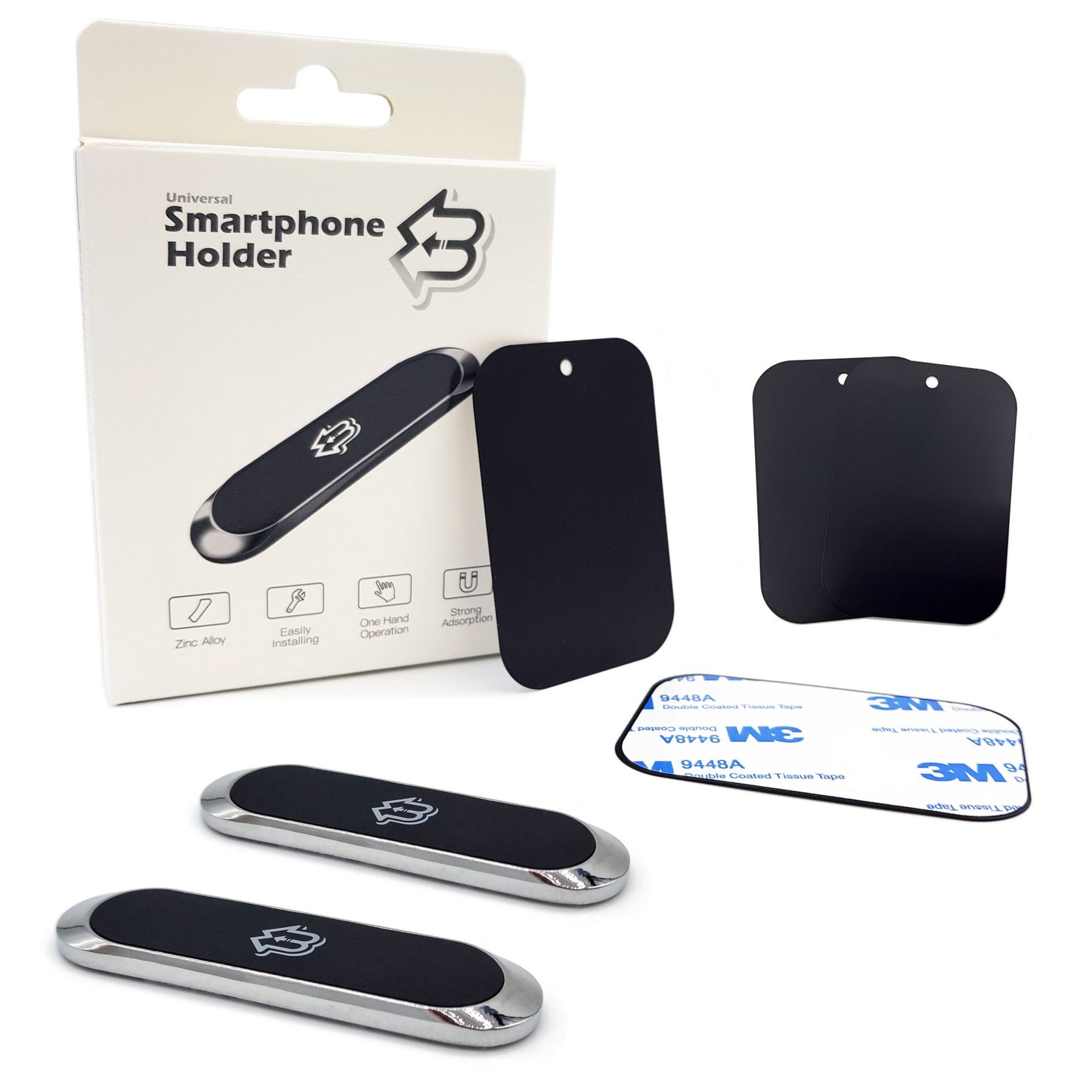 Kontaktieren Sie uns zu individuellen Angeboten oder Änderungen auf Kundenwunsch.
¹Die durchgestrichenen Preise entsprechen dem bisherigen Preis in diesem Online-Shop. ²Angegebene Lieferzeiten gelten für den Versand innerhalb Deutschlands. Die Lieferzeiten für den Versand ins Ausland finden Sie hier.
³inkl. MwSt. zzgl. Versandkosten.