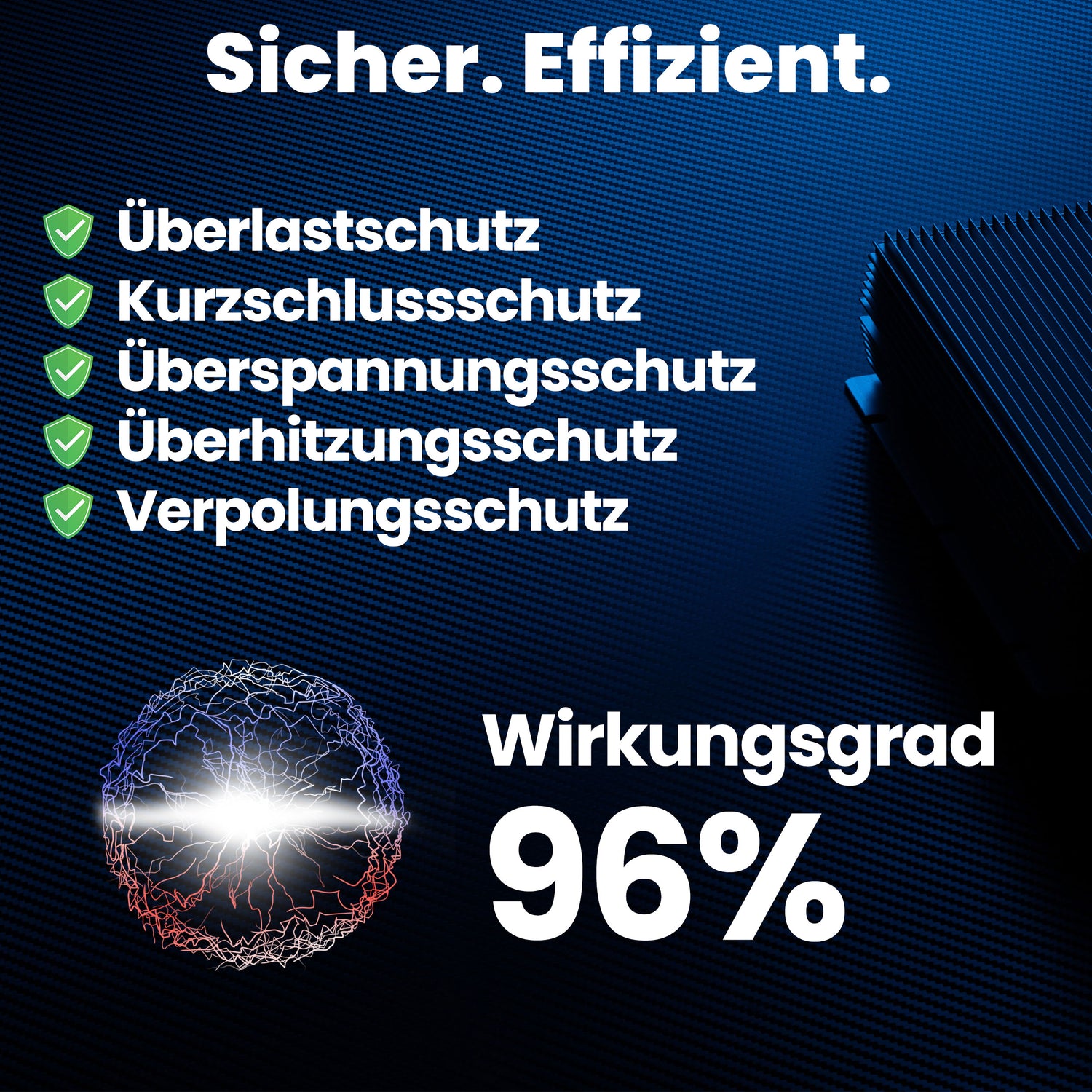 The voltage converters generate a constant DC voltage of 12 volts from a DC voltage range (note the data sheet). This makes it possible to connect a wide variety of consumers to voltage sources such as in cars, mobile homes, solar systems or when camping. The converter can provide the maximum specified output current without active cooling and therefore works noiselessly. Extensive protective devices protect the converter itself, the consumer and the connected voltage source.
Thanks to integrated self-resetting (self-healing) fuses, the module is not defective even after a short circuit, for example, and can continue to be used without restrictions. If overload currents are to be expected on the primary side (input), an additional fuse is recommended. Thanks to its robust construction, the converter is also equipped for demanding terrain and allows individual use.
The module is characterized by high moisture resistance and vibration resistance combined in a space-optimized design. High quality chips ensure integrity and durability. Tinned wire ends enable reliable contact on terminals or connectors. Fast charging or quick charge (QC protocol) is not possible with this voltage converter. This procedure requires a higher voltage and communication between the charger and the end device.
Kontaktieren Sie uns zu individuellen Angeboten oder Änderungen auf Kundenwunsch.
¹Die durchgestrichenen Preise entsprechen dem bisherigen Preis in diesem Online-Shop. ²Angegebene Lieferzeiten gelten für den Versand innerhalb Deutschlands. Die Lieferzeiten für den Versand ins Ausland finden Sie hier.
³inkl. MwSt. zzgl. Versandkosten.